Community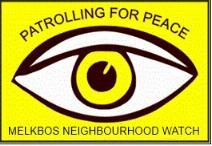 In addition to the work we do with City Improvement Districts (CIDs) and Special Rating Areas (SRAs) Geocentric also support various community and neighbourhood initiatives including work done by Community Policing Forums (CPFs) and Neighbourhood Watches (NHWs)
Geocentric actively supports the Melkbosstrand Neighbourhood Watch.
Below we provide various bits of information on community safety including information useful to residential property owners.  Please let us know if you have any information that we can add to that already provided here.
Geocentric supports safe communities
The issue of house robberies
Melkbosstrand has been bit by a number of house robberies, a trend also seen in areas such as Durbanville, Table View and Parklands. Being informed about how these criminals operate may just help you to be more vigilant and prepared while improving your own home safety. Here is a link to a document by Professor Rudolph Zinn (University of South Africa) in home invasions which also provides a profile of the typical robber and their methods.